Flexible Rubber Magnet is available with plain and laminates.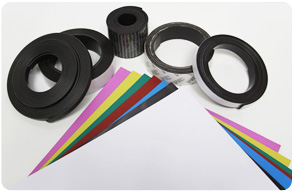 The most frequently used laminate are white vinyls , color vinyl and double side adhesive. Vinyl or adhesive are usually applied to weak side . Magnetic sheeting can be supplied in raw sheet,pre cut, die cut shape, printed or not, depending on application. We also offer a variety of size for magnetic label ,magnetic sign and magnetic label holder.

Label magnet are ideal for applications where label need to be relocated, and magnetic labels can be reused on any metal surface.